Requirements for Shaped Refractory Bricks
Date:
2016-07-08 11:15
From:
Zhengzhou Sunrise Refractory
Author:
sunrise
Shaped refractory bricks used in high temperature equipment are subjected to physical chemical corrosion and mechanical damage under high temperature conditions. So, they should meet the following requirements: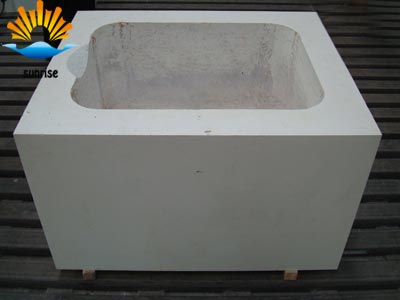 The working temperature of modern metallurgical furnaces and other industrial furnaces is generally between 1000-1800℃. Shaped bricks should be not easily melted at high temperature.
(2)
High structural strength
Shaped bricks should not only have high melting temperature, but also bear the load of the furnace and resist other mechanical motions, without deformation and collapsing.
(3)
Good thermal stability
In metallurgical furnaces and other industrial furnaces, sudden changes in temperature cause uneven temperature distribution in shaped bricks. The stress in the bricks causes cracks and flaking. So, they should be able to resist these damages.
During use, shaped bricks are exposed to the corrosion by slags, metal and dust. So, they should have the ability to resist corrosion.
(5)
Good volume stability at high temperature
In the long-term use at high temperature, refractory bricks will have volume expansion or shrinkage, which may damage bricks. So, they should have good volume stability at high temperature.
(6)
Precise size and small tolerance
The joints of bricks are filled with refractory mortar. But, refractory mortar has lower strength and density than shaped bricks, so it is easy to flake. So, brick joints are the weak point of the furnace. It is easy to leak or be eroded. The joints should be as small as possible. Only bricks with precise dimensions can meet these requirements. So, shaped bricks should not have deformation, missing edges and angles, molten holes and cracks. The tolerance should be reasonable.
Send an Inquiry
E-mail : sales@sunriserefr.com
Phone : +86-371-63838939   /   Fax:+86-371-63835539
Company Address : No.36 Fengchan Road Of Zhengzhou, Henan, China (Mainland)

If you have any needs our help or are interested in our products, you can click online advisorychat with us online, or call our customer service telephone: 0086-0371-63838939. We will sincerely serve for you!
Product Category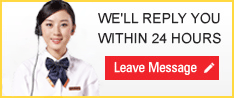 Venezuela customer AZS fused float glass furnace br...