The Hot Repair of the Sidewall of Glass Furnaces
Date:
2016-03-02 11:23
From:
Zhengzhou Sunrise Refractory
Author:
sunrise
Currently, the hot repair of the sidewall bricks generally adopts water cooling pipe method and external brick tiling method.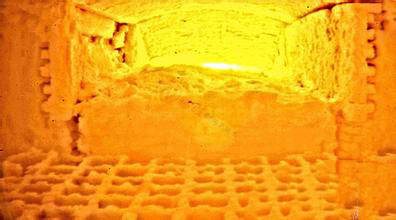 Select seamless steel pipe with a diameter of 20-50mm. Immerse it in the liquid 50-80 mm under the liquid level along the corroded sidewall. Cool the glass liquid to solidify and maintain the effluent water at 50℃. Although this method achieves significant results, it will increase the heat consumption, water consumption, and can only be used for the upper part of the wall. If the majority of the whole brick is eroded to be too thin, it is invalid.
2)
External brick tiling method
When the sidewall is eroded to be only 30mm thick, a 150mm-thick brick with the same quality can be pasted on it. Old bricks can be used, but they must be preheated to 80℃. The contact surface between bricks should be as flat as possible and the brick joints should be small.
Send an Inquiry
E-mail : sales@sunriserefr.com
Phone : +86-371-63838939   /   Fax:+86-371-63835539
Company Address : No.36 Fengchan Road Of Zhengzhou, Henan, China (Mainland)

If you have any needs our help or are interested in our products, you can click online advisorychat with us online, or call our customer service telephone: 0086-0371-63838939. We will sincerely serve for you!
Product Category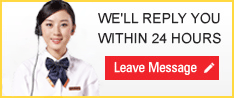 Venezuela customer AZS fused float glass furnace br...