The Distortion Inspection of Refractory Products
Date:
2015-12-21 17:01
From:
Zhengzhou Sunrise Refractory
Author:
sunrise
The deformation of products after firing is called distortion. There are three inspection methods: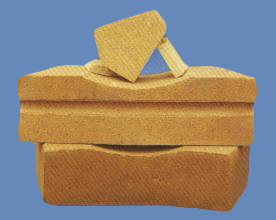 1)
The distortion is inspected with a feeler. The feeler is made of metal sheet, with a width of 10mm. Its thickness is 0.1mm larger than the permissible limit of the standard. For example, a 2.1mm thick feeler is used to inspect 2.0mm distortion.
2)
When inspecting the distortion, the product is placed on a flatbed and kept stable. The flatbed should larger than the inspected side. Then the feeler is inserted smoothly into the biggest gap formed by the flatbed and the product. The insertion depth of the feeler should be not more than 10 mm.
3)
Press the distortion and inspect the indentation.
Send an Inquiry
E-mail : sales@sunriserefr.com
Phone : +86-371-63838939   /   Fax:+86-371-63835539
Company Address : No.36 Fengchan Road Of Zhengzhou, Henan, China (Mainland)

If you have any needs our help or are interested in our products, you can click online advisorychat with us online, or call our customer service telephone: 0086-0371-63838939. We will sincerely serve for you!
Product Category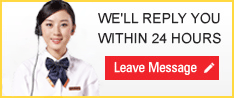 Venezuela customer AZS fused float glass furnace br...