Silica Hot Repair and Mortar
Sticking time:1-3min
Bulk density :2.1g/cm3
Granularity :≥0.2mm
Refractoriness:1710℃
Get a Quotation
Send Message
Overview
►
Directions for use of silica hot repairing mix
The silica hot repairing mix is used for hot repairing of silica brick crown top of glass furnace. The silica mortar used together with the hot repairing mix possesses the properties of high temperature resistance, corrosion resistance and high binding ability at normal temperature making the binding of silica brick with hot repairing mix easy.
►
Directions for Use of Silica Mortar
1.Descriptions: silica mortar is mainly used for masonry of high quality silica bricks. Packed with paper bag outside, there is plastic moisture proof bag inside. Weight per bag is 25kg and there is one small bag of additives in each bag of mortar. The red sign on the front of the package is obvious, which is used to distinguish it from other bulk material during application.
2.Mixing sequence: the silica mortar is the fine powder (0.088mm). Put the mortar in to the mixer and spray the small bag of additives on the dry powder evenly, mix them for 3 to 5min. Next, put 32 to 35 per cent of clean water (tap water and water amount can be adjusted according to actual conditions) into it and continue mixing for 5 to 10min. The effect will be better if you put the mortar slurry static for 10min. Amount of agitation should be determined according to the capacity of mixer. But it must be used by the bag.
3.The mortar well mixed should be used as soon as possible for fear of loosing effectiveness.
4.Precautions: it is prohibited to put the additives into the water separately; it is prohibited to use acid industrial waste water to mix the slurry; operate strictly according to the requirements, or else it will influence the masonry quality and useful life of the mortar.
Technical Data
chemical compositions
SiO2≥ 96%
Al2O3≤ 0.8%
Fe2O3≤ 0.7%
physical properties
Sticking time : 1-3min
Bulk density: 2.1g/cm3
Granularity : ≥0.2mm ≤2%
<0.074mm ≥60%
Refractoriness: 1710℃
Rupture (binding) strength (Mpa), after burnt at 110℃X24h ≥0.8 1400℃X3h ≥1.5
Inquiry
If you have any needs our help or are interested in our products, you can click online advisorychat with us online, or call our customer service telephone: 0086-0371-63838939. We will sincerely serve for you!
Product Category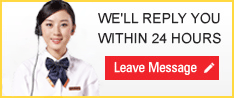 Venezuela customer AZS fused float glass furnace br...